Naomi Soldon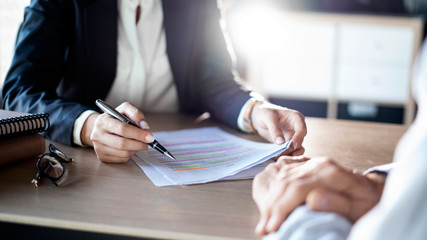 About Naomi Soldon
Naomi Soldon is an experienced attorney who holds years of experience in the field. Naomi Soldon graduated from the University of Wisconsin Law School in 1990 and, in the time since, has since been admitted to the United States Supreme Court, the United States Courts of Appeals for the Sixth and Seventh Circuits, the State Bar of Wisconsin, and the District Courts for the Eastern and Western Districts of Wisconsin and Michigan. Over the course of Ms. Soldon's career, she has worked in a variety of capacities such as handling labor and employee benefit suits in arbitrations, state, and federal courts, as well as consulting union officers and business agents on legal matters.

Naomi is currently a partner at Soldon McCoy, a nationally recognized union labor law firm that specializes in representing organized labor in a variety of fields such as employment, labor, employee benefits law, personal injury, and workers compensation. In her role as partner, Naomi Soldon represents labor-management, jointly trusted health and pension funds to obtain reimbursement claims. Naomi is also responsible for duties such as drafting plan documents, summary plan descriptions and reviewing documents to ensure that they are in compliance with current laws and regulations.

Colleagues and clients of Naomi Soldon speak to her extensive knowledge of ERISA, labor, and employment law. A proponent of contributing to conversations within her field to facilitate supportive and inclusive spaces, Naomi regularly speaks at seminars and has served on professional boards such as the Board of Directors for the Wisconsin Bar Association's Labor and Employment Law Section. Naomi is well known within her field for her professionalism, attention to detail, and commitment to implementing comprehensive legal solutions to achieve results for clients. Clients speak to Naomi's ability to consult on matters such as union organizing and representation, family and medical leave laws, plant closings, contract drafting and interpretation, and more.
Naomi Soldon's Skills
Over the course of Ms. Soldon's legal career, she has developed a number of skills that help her to achieve fruitful results for her clients. Below are a few of Naomi Soldon's most commonly cited skills and areas of expertise.
Corporate Law
Arbitration
Intellectual Property (IP)
Corporate Governance
Mediation
Appeals
Employment Law
Legal Consulting
Mergers & Acquisitions (M&A)
Legal Writing
Commercial Litigation
Civil Litigation
Legal Research
Analysis
Strategic Planning
What Can Readers Expect from NaomiSoldon.net?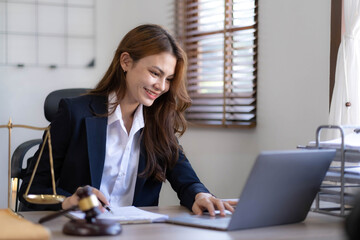 NaomiSoldon.net is a resource for information on the legal field and related topics. Naomi speaks to how there is a budding interest among the public for learning about law, its various processes, impact, and the wide variety of legal solutions available. Through contributing content that explores core concepts and empowers others to make more informed decisions within the space, Naomi wishes to provide tools that can be leveraged for success.

A few types of topics that readers can expect from future content on NaomiSoldon.net include:
Legal Resources
Legal resources that address a range of topics in the field are critical for prospective attorneys, experienced legal professionals, partners, and clients. Naturally, many people want to grow their understanding of key legal processes, however, exploring the field can be daunting without the right resources. To this point, Naomi's primary goal through this site is to contribute to conversations in her field. Legal resources will feature topics such as the process of selecting the right attorney for your needs, common reasons why businesses and organizations explore legal consulting, advancing legal technologies streamlining processes, and in-depth information on some of the legal field's most crucial processes.
Professional Insights
Through assisting with a wide variety of legal services, Naomi Soldon has gained insights into legal field that can be valuable for new and experienced professionals alike. Professional insights from Ms. Soldon will address a range of topics that empower readers to seize opportunities available to them within the field, evaluate their processes, and more. Readers can expect future legal professional development content to explore additional learning opportunities for budding legal talent, creative ways to stand out among competitors, and methods for contributing to positive client experiences.
Recent Industry Developments
Naomi speaks to how keeping up with recent developments in the legal field can be incredibly beneficial for following changing best practices, innovative legal technologies, evolving policies, and adapting to the diverse needs of clients. For this reason, Naomi Soldon aims to provide in-depth looks at legal news as information becomes available. Naomi will also provide insights on the scope and impact of these changes as well as what they may mean for the future of the legal field. If you are looking for more information on interesting developments within the legal field, look no further than NaomiSoldon.net.
More from Naomi Soldon
Naomi Soldon maintains that accessible resources that break down key concepts within the legal field are incredibly valuable for legal professionals, clients, and those who may benefit from expertise. With this in mind, Naomi Soldon hopes to use this site as a platform for sharing knowledge on her areas of expertise. Future posts will address topics such as selecting the right attorney for your needs, traits commonly associated with successful attorneys and legal professionals, and legal technologies paving the way for innovation within the field.

Interested in learning more about the legal field from an experienced attorney and partner such as Naomi Soldon? Tune in to this site for frequent posts inspired by Naomi's insights.